Best mobile phones that you can buy. Latest mobile phone and top mobile phone that need to be bought. New mobile phones that have latest features and best camera.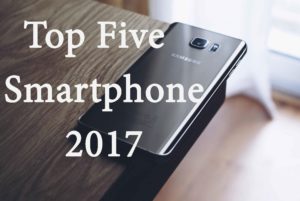 Android Phones are no doubt Best mobile phone in market. Android phones are best selling phones in the world. Android user find their mobile useful and easy to use. There are top brands that makes stylish android phones with enough specifications are no doubt Best mobile phone. Every brands have their own specification. Some brands are good in shape while some are good in specification and some are good in camera or display screen. We sorted out some of the best android smart phones. If you are willing to buy new phone then you should check this article.
No 1 Samsung s8 and s8 plus Best mobile phone
Samsung always try to manufacture Best mobile phone. of course Samsung wins the race by introducing bezel-less display. But there is still iPhone 8 to come up this year. When curved screen became huge hit in Samsung mobiles this time they came up with bezel-less display and curved screen. This makes the whole front of mobile filled with screen and looks pretty descent, unique and beautiful. Samsung had a heating battery issue last year but this year they fixed their battery that will not catch fire.
The unique and beautiful Samsung display screen comes up with the 18:5:9 aspect ration and feels quite nice in hand. Samsung removed the home button and added a on-screen button.
Samsung S8
Samsung s8 possess Qualcomm Snapdragon 835 processor or if you are living in India or Pakistan then there will be Exynos 8895, This phone runs on Android 7.0 Nougat.
4 GB of RAM and 64 GB built in storage support external card up to 256 GB
Comes with 5.8 inch display made up of super AMOLED and 2960 x 1440 resolution with 570 ppi
There is no such update in camera from previous Samsung s7 and have 12 MP rear camera, 8 MP front camera
Dimensional perspective 148.9×68.1x8mm with weight of 155 grams.
Samsung s8 plus comes with minor changes
Samsung s8 plus have 6.2 inch AMOLED display with 2960×1440 and 529 ppi
All other specification are same except its dimensions 159.5×73.4×8.1mm and 173 grams
No 2 Google Pixel and Pixel XL Best mobile phone
Google introduces two smart phones. One of the special feature of this phone that it comes up with Google Assistant an artificial intelligence same as Iphone Siri. This phone is not water resistant like Samsung S8 or other Sony Smartphones. Screen resolution are bit lower then Samsung and less battery mAh.
Google Pixel
Screen size is 5.0 inch AMOLED display and 1920×1080 resolution with 441 ppi
Build with Qualcomm Snapdragon 821 processor and 4 GB of RAM
There are two options on storage 32/128 GB but no option of upgrade
Camera is 12.3 MP rear camera which is quite good and 8MP front camera
Battery is non-removable with 2770 mAh
It was the first phone to come up with Android 7.1 Nougat
Dimensions are 143.8×69.5x86mm and 143 grams
Google Pixel XL
Screen size of google Pixel XL is 5.5 inch AMOLED and resolution are 2560×1440 and 534 ppi
other spec are similar to Google pixel except its dimensions which are 154.7×75.7×8.6mm and 168 grams
No 3 LG G6 Best mobile phone
LG mobiles are very good but they are underrated every time. Last year they released G5 in competition of Galaxy S7. These phones are good but they only lack in desiging and build material which is no quite surprizing. This phone is also dust and water resistance but not water proof.
LG G6 comes up with 5.7-inch Quad HD display with aspect ratio of 18:9
This phone is also loaded with Qualcomm Snapdragon 821 processor with 4GB of Ram
LG G6 comes up with the two option in storage 32/64 GB and supports expansion of 256 GB
It has dual camera with 13MP rear Camera and 5 MP front camera
Its operating system is Android 7.0 Nougat
Dimensions are 148.9×71.9×7.9mm and 163 grams
No 4 HTC U11 Best mobile phone
LG U11 came up with brilliant design. Specially their shinny material which is making phone looks more stylish. Battery life is much improved and can last all day. HTC comes up with the new idea that this phone sides are pressure sensitive that means that you can activate specific apps or some specific tasks through these sensitive buttons.
HTC followed apple and removed their Headphone jack so you have to spend extras to buy a Bluetooth headphones.
HTC U11 have 5.5 inch IPS LCD display and resolution are 2560×1440 with 534 ppi
Processor is Qualcomm Snapdragon 835 with 4 or 6 GB of Ram
Storage is optional of 64/128 GB and can be extended
Camera is quite good with the 12MP rear camera and 16 MP front camera
Battery is 3000 mAh
And it has latest android 7.1.1 Nougat
Dimensions of HTC U11 are 153.9×75.9×7.9mm and 169 grams
 No 5 One plus 3T Best mobile phone
One plus mobile phones are loved by in every corner of the world. This phone comes with the biggest battery of 3400 mAh which is quite enough for whole day use. One plus 3t have front facing finger print sensor. And It comes with dual sim slot.
Resolution of this phone is 1920×1080 with display size of 5.5 inch optic AMOLED display and 401 ppi
It posses Qualcomm Snapdragon 821 processor with 6 GB of Ram
Storage comes in two variant 64 and 128 GB
Rear and front both camera are 16 MP
Non-removable battery of 3400 mAh which is quite big
Operating system Android Nougat 7.1
Dimensions 152.7×74.7×7.35 mm with 158 grams