Internet connected the whole world altogether. When the ease of click internet will take you where ever you want. Youtube is the biggest platform where it provides you the ability to upload your video. Whether you are a professional gamer or professional singer you can upload your videos and can earn millions of fans.
Same thing is done by the women who is currently 106 year old named as Mastanamma. . And she also the oldest youtuber ever.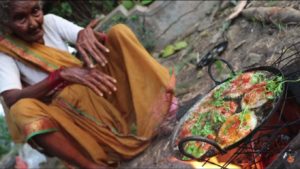 She cooks some of their traditional foods, which are loved by millions of her viewers. Her viewers loves her dishes and also love her cooking some awesome dishes . Her channel name is "Country Foods". Her Channel have more the 645 k subscriber and now they are growing.
The best part of her channel is that she takes fresh ingredients. For example if she wants to make vegetable she will pluck fresh from farm or she will catch a fish to cook fish. Millions of viewers love her the way she cooks.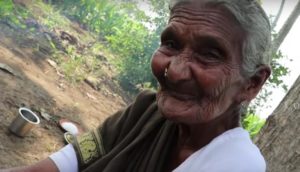 Her grandson post her video. She cooks food by collecting woods and leaves from surrounding. At the age of 106 she still have a courage like a young women. Do you want to try out her recipes.